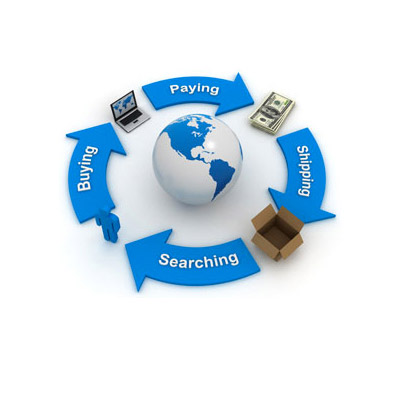 ECommerce enabled website provides the most cost-effective way of promoting your business online. By developing your own E-Commerce enabled website; you can reach out to your prospective customers worldwide and offer them your products and services directly through Internet.
Another major benefit with E-Commerce enabled websites is its faster order processing method. Using the power of Internet you can take orders from your associates or clients online and deliver those goods quickly than the conventional business routines.
With experience of serving multiple industry needs, Luce & Morker offers you the expertise in this aspect of website development. Whether you want to setup a shopping website for your customers or plan to introduce an online order processing system for your affiliates and partners, Luce & Morker offers you a wide range of B2B (Business to Business) and B2C (Business to Consumer) E-Commerce solutions to choose from.
Luce & Morker provides complete e-commerce solution with an online storefront that will enable you to sell your products and services online. We give you all of the basic features you need, to operate a successful online business. You have the option of customizing your site to offer those processes that keep you ahead of the competition.
Salient features of our E-commerce website solution
A Customer friendly e-commerce website with your products well organized with product features, images, price, taxes, etc.
Easy, yet comprehensive Customer Sign-up
Customer-friendly shopping cart interface to enable customers to buy one or more items at a time with ease. Our shopping cart is easy to manage and provides a convenient shopping experience for your customers.
Adding of multiple items to the shopping cart.
Updating the quantity of shopping cart items.
Removing shopping cart items.
Display of item unit rates, item sub-totals and grand total.
Integration of shopping cart with checkout and payment gateway for smooth checkout and payment.
Easy checkout with multiple payment options and payment gateway for accepting payments via credit card, debit card and net-banking. Accept payment from customers worldwide.
Customer control panel to enable customers to manage personal information, keep track of all their transactions, store shopping cart for checkout at a later date.
Easily manageable through secure multi-user admin control panel. Manage your catalogue of products and services from a user-friendly secure control panel. Manage product information, product images, define pricing, tax, freight, discount, etc. with ease.
Manage and keep track of customer registration, orders and transactions. Manage incomplete orders, view customer buying interests, etc.
A backend accounting system to generate all required reports/ledgers in XLS/CSV format which can be fed into your offline accounting system.
Your own branded domain name.
Well configured web server hosting for efficiently operating and administering your e-commerce website.
A dedicated I.P. address for your website.
256 bit SSL enabled hosting space.
All Logins, Sign ups, Customer and Admin control panel access, and payments are handled through secure 256 bit SSL encryption.