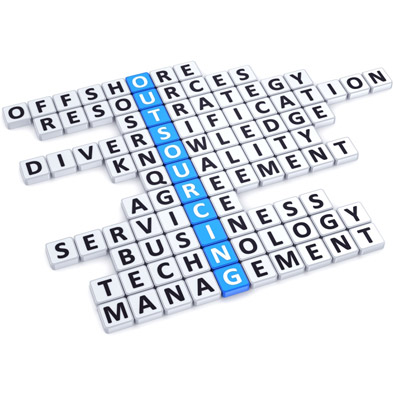 Outsourcing in India is one of the most popular management decisions today. Although it is generally supported by the cost reduction factor, this is just one of the reasons companies outsource to India. Many parties who outsource are unaware that Indian IT companies do not simply offer cost effective solutions, but also provide value addition by improving productivity and quality. Already many companies are outsourcing with quality rather than cost in mind. Several companies are motivated by the vast talent pool in India and not necessarily the cost cutting aspect.
In today's world a company must outsource to stay competitive. Leading companies worldwide acknowledge that to stay ahead, they need to reduce costs, provide the best quality, use the latest high-tech skills, as well as be reliable and creative. There are several simple reasons why to outsource in India. India is a talent-rich country that exports software to some 95 countries around the world. India has a mature industry with world-class systems and quality. Not only does India offer technological agility, flexibility, time-to-market and a competitive advantage, it also offers world-class infrastructure and numerous incentives for foreign investments.
India is emerging as a global brand when it comes to superior quality which is not only seen in IT but also in manufacturing which has so far been considered China's strong-point. India stands out as a leading market for call center and IT outsourcing. This is the reason why most fortune 500 companies outsource to India.
Advantages of Outsourcing
The Outsourcing market is estimated to grow tremendously in the coming few years with an increasing number of companies planning to outsource both low end and high end jobs to offshore destinations. Also the number of companies providing outsourcing services is on the rise, thus resulting in larger variety. Due to the fact that more and more companies are outsourcing, the risks are getting smaller as businesses have more experience and clearer objectives.